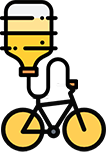 One of a kind
Made for a maximum comfort, includes top stereo system, English speaking guide, sightseeing and of course best beer around.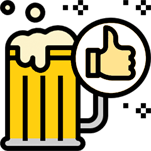 REVIEWED & TRUSTED
Our Riga Beer Bike customer reviews are evidence of a great service and best value for money. A pedal-powered beer bicycle pub crawl.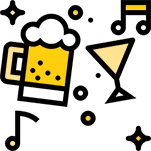 Make your own trip
Create your own trip by choosing type of alcohol or putting extras like pizza, t-shirts on top to make your experience unique and unforgettable.
Price €25, - Per Person
One hour ride on one of a kind Riga Beer Bike
Up to 15 persons - comfortable and easy to pedal.
UNLIMITED beer for one hour - Gratis. Cider or Proseco as an option.
English speaking sober guide - driver
Night party lights, sound system for your own music
Easy to pedal with comfy chairs
Exercise never tasted so good!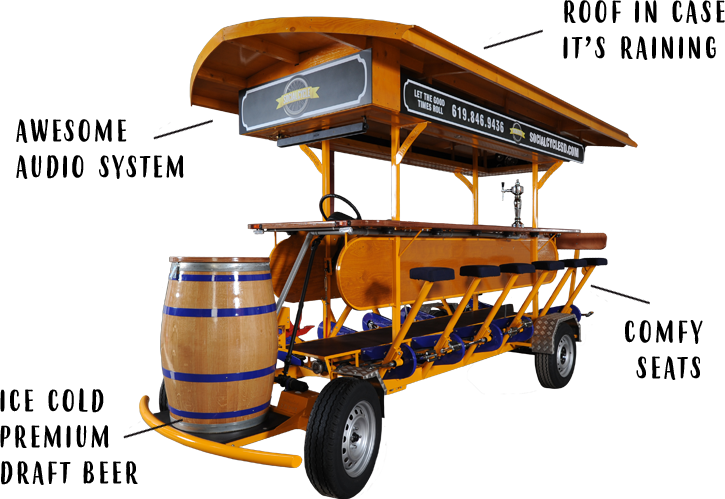 Awesome times
Many thanks to Beer Bike Riga, we had an awesome time with you... So much fun to see the city and have a beer with your friends... Try it... You will love it... We come back!

MichaelpX3867EC
Awesome )
This activity is a must have when you visit Riga. We were 8 pax and it felt so easy and was so fun! Beer was fantastic! Would reccommend to everyone who is planning to visit Riga!

Jack Mae
Fabulous time
Absolutely fabulous time on Riga beer bike .. From the initial booking process, communication contact via email and meeting on time it was all very straightforward

Niek Basford
Easy and fun!
We've booked the experience via phone and got there using pick up service. The minivan was on time. Thanks to Vlada for a small presents after the ride. Would reccommend Riga Beer Bike.

Niek Hayes
Great time!
We were a group fo 10 people and had a great time with Beer Bike Riga. This is a nice way to see some parts of the city while have a beer with your friends.

Ingrid
Working tight with
reliable, credible, ethical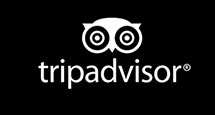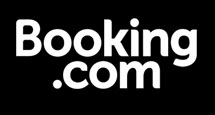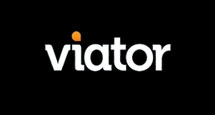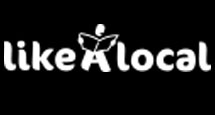 Boarding
Tirgonu street 10, Next to Victory Pub
Drop-off address
Tirgonu street 10, Next to Victory Pub
More info
Frequently asked questions
Why Riga Beer Bike?
Why choose Riga Beer Bike? Why not? If you like beer and would like to get familiar with the city and its surroundings, well there is no better way. Our charming and tolerant English speaking guide will show you the best spots in town during the ride.
How to book?
In order to book you will have to choose the date and time, type of the bike and extras if needed. Then all we require is either a small deposit of 20% to confirm your booking or the full amount upfront. Payment can be made using your debit or credit card.
What are the minimum numbers?
To have a comfy ride there is a minimum number of 6 persons required.
What kind of beer we offer?
The best local draft beer you can find here. Brewed for special occasions and is perfect for a Stag Weekends in Riga as well as getaway weekend with friends or family. Our beer has been produced strictly in accordance with ancestral brewing technology and in so doing the beer has been able to retain the unique taste, so loved by our customers.
Are there any restrictions?
Yes, you must be at least 18 years old to enjoy Riga Beer Bike. Another thing is behavior – please note, that driver and guide has the right to stop the activity in case if the behavior of the group is disrespectful to stuff or other people.
Is activity weather dependent?
Not at all we've got a roof in case if it's heavy raining and the construction of the beer bike allows to ride it even when it is snowing outside.
Can we stop somewhere if needed?
Yes, if you want to see the sunset, go to a toilet or just chill and relax, just ask your guide or driver and they will stop Beer Bike for you.
Do you have options on the alcohol?
Sure, we have cider or prosecco as an option. Looking for something different? Just let us know and we'll get it arranged for you.
Terms and Conditions
Beer Bike is a physical activity, and like all activities there are some risks! RigaBeer Bike is fully insured with public liability insurance. By agreeing to take part in a Beer Bike event provided and organised by RigaBeer Bike you are therefore agreeing on behalf of yourself and your group to adhere to this
set of rules and are agreeing to the disclaimer points below.
DEFINITIONS AND INTERPRETATIONS
These terms and conditions set out our obligations to you and your commitments to us when booking events with RigaBeer Bike. Our aim is to be as professional, resourceful and courteous as possible with both our customers, and suppliers. "we", "our" and "us" means RigaBeer Bike "you", "Your" or "Yourself" means the person making the reservation, and "group" includes all people traveling with you. All events, activities, transport, meals and other services of any description will be described as "Arrangements". "In writing" means by facsimile, email or letter. "Lead Customer" means the person who has placed the booking. All bookings are made and accepted as a group booking and the person placing the booking takes responsibility for the reservation is the Lead Customer.
1.0 BOOKING
1.1 Bookings are taken on the basis that they are made by a Group Leader. When you make a booking and pay your initial payment we will take an estimate of group numbers and will reserve your arrangements in accordance with these Booking Conditions. A binding contract between us will come into existence only when we send our Booking Confirmation to you. Prior to doing so, we may send you an acknowledgement of your booking. Any such acknowledgement simply indicates that we are dealing with your booking request and is not a confirmation of it.
1.2 The Group Leader is responsible for ensuring that other members of his/her party are aware of these Booking Conditions and that they consent to him/her acting on their behalf in dealings with us.
1.5 The Group Leader is responsible for the reservation and for ensuring that all monies due for a booking are collected and paid on time by the members of the group.
2.0 PAYMENT TERMS
2.1 We reserve the right to alter prices shown on any website and we will inform you of any price changes prior to the issue of our Booking Confirmation. Once our Booking Confirmation has been issued then, save in the case of manifest or system error, the price shown on the Booking Confirmation shall apply and no surcharges or other fees will be levied save where expressly provided for in these Booking Conditions.
CANCELLATION
3.0 CHANGES AND CANCELLATIONS BY YOU
3.1 If you require a change to your booking in any way you must contact us in writing as soon as possible. We cannot guarantee that changes can be made but we will try and accommodate your requests as best as possible. You will be charged for any extra costs incurred by ourselves and any costs or charges incurred or imposed by any of our suppliers. Please be aware these are not amendment charges but charges dictated on ourselves by our suppliers. As an example; if you require to reduce the number of players for an event to below the minimum number of participants stated for a booking the price per person will increase as we are required to pay for the minimum number of participants.
3.2 Should your group numbers decrease and we are advised of the amendment at least 42 days prior to your arrangements start date, and the final payment has not been made, we will not charge you for the reduction in the groups size subject to the group numbers meeting the required number of participants for an event. Specific arrangements require a minimum group size, if your group size drops below the minimum required you will be liable to pay the final balance for this arrangement based on the minimum group size required. In the event that we are able to refund a participant who is no longer able to attend there will be a EUR 15 administration fee applied to any refund whether full or partial.
3.3 All cancellations must be notified to us in writing immediately. If you cancel the whole booking before the final payment is due, your deposits will not be refunded. However, provided you notify us of your cancellation before your final balance is due; your deposit may be transferred to another mutually agreed date within 12 calendar months of the original booking date. If you cancel the whole booking after final balances have been paid by individual group members or part payments have been received, all monies are non-refundable in the event the lead customer cancels the booking within 42 days of the start date for packages that include accommodation and 35 days for activities only events.
Amount you must pay unless your event organiser has specified differently.
•More than 35 days Deposit
•Less than 35 days 100% of the total cost of the Arrangements in question
•For parties that have paid individual payments or made advanced part payments
•More than 35 days – Deposit retained, other monies will be returned with a deduction of an administration fee of EUR 10. Any returned monies will be made to the lead organiser only in one payment.
•Less than 35 days 100% of the total cost of the Arrangements in question
If someone within your group cancels, whatever the reason, unfortunately we can't offer a refund. However, we can provide an invoice for insurance purposes should they have a suitable policy. Or better still, if they can find someone to take their place, we can arrange a name transfer free of charge.
4.0 CHANGES AND CANCELLATIONS BY US
4.1 RigaBeer Bike reserves the right at any time to cancel or change any of the arrangements, services or prices and to substitute alternative arrangements of comparable monetary value without compensation and accepts no liability for loss of enjoyment as a result of these changes.
4.2 Wherever possible we will always try and accommodate reduction in numbers incurring no cost to the group. However, should the numbers attending be insufficient to run all or part of the event we reserve the right to charge the group for the minimum numbers required for the event.
4.3 The majority of changes made by us will be minor for example a change in venue for an activity where the new venue also hosts the same activity or a change in accommodation where the accommodation is changed to the same or a higher standard. In the rare event that we are forced to change or cancel, we will inform you as soon as possible. No refund will be provided where a new venue is provided within a 20 mile radius of the existing venue.
4.4 We will always endeavour to notify you of any changes as soon as possible. However, under no circumstance are we obliged to refund any element of a weekend cancelled due to war and, threat of war, riots, terrorist activity, industrial disputes, natural disasters, fire, airport closures (delayed flights), bad weather conditions and similar events beyond our control.
Riga Beer Bike Customer Privacy Notice
We take the storing and processing of your data very seriously. Please read the following carefully to understand our views and practices.
This document has been written to provide you with a clear and detailed explanation of how your data will be handled by us and outlines your rights in relation to your data, under the General Data Protection Regulation (GDPR).
INFORMATION WE COLLECT FROM YOU
We will collect and process the following data about you:
• Information you give us. This is information about you that you give us by filling in form on our site (www.rigabeerbike.eu) or by corresponding with us by phone, e-mail or otherwise. It includes information you provide when you use our site, search for information, make a booking via our site. The information you give us may include your name, address, e-mail address and phone number, financial and credit card information, personal description and details of any declared health condition, or dietary requirement.
• Information we collect about you. With regard to each of your visits to our site we will automatically collect the following information:
• technical information, including the Internet Protocol (IP) address used to connect your computer to the Internet, your login information, browser type and version, time zone setting, browser plug-in types and versions, operating system and platform;
• information about your visit, including the full Uniform Resource Locators (URL), clickstream to, through and from our site (including date and time), page response times, download errors, length of visits to certain pages, page interaction information (such as scrolling, clicks, and mouse-overs) and methods used to browse away from the page.
• Information we receive from other sources. This is information we receive about you if you use any of the other websites we operate or the other services we provide. In this case we will have informed you when we collected that data if we intend to share that data internally and combine it with data collected on this site. We will also have told you for what purpose we will share and combine your data.
• We work closely with third parties, including, for example, business partners, activity providers, suppliers and sub-contractors in technical, payment and delivery services, advertising networks, analytics providers, search information providers. We will notify you if we receive information about you from them and the purposes for which we intend to use that information.
COOKIES
Our website uses cookies to distinguish you from other users of our website. This helps us to provide you with a good experience when you browse our website and also allows us to improve our site. For detailed information on the cookies we use and the purposes for which we use them, see our Cookie Policy.
USES MADE OF THE INFORMATION
We use information held about you in the following ways:
• Information you give to us. We will use this information:
• to carry out our obligations arising from any contracts entered into between you and us and to provide you with the information and services that you request from us;
• to provide you with information about other goods and services we offer that are similar to those that you have already purchased or enquired about;
• to notify you about changes to our service;
• to provide you with information about goods or services we feel may interest you. If you are a new customer, we will contact you by electronic means only if you have consented to this. If you do not want us to use your data in this way, please tick the relevant boxes situated on the form on which we collect your data;
• to ensure that content from our site is presented in the most effective manner for you and for your computer.
• Information we collect about you. We will use this information:
• to administer our site and for internal operations, including troubleshooting, data analysis, testing, research, statistical and survey purposes;
• to improve our site to ensure that content is presented in the most effective manner for you and for your computer;
• to allow you to participate in interactive features of our service, when you choose to do so;
• as part of our efforts to keep our site safe and secure;
• to measure or understand the effectiveness of advertising we serve to you and others, and to deliver relevant advertising to you;
• to make suggestions and recommendations to you and other users of our site about goods or services that may interest you or them.
• Information we receive from other sources. We will combine this information with information you give to us and information we collect about you. We will use this information and the combined information for the purposes set out above, depending on the types of information we receive
DISCLOSURE OF YOUR INFORMATION
You agree that we have the right to share your personal information with:
• Selected third parties including:
• business partners, activity providers, suppliers and sub-contractors for the performance of any contract we enter into with them or with you;
• advertisers and advertising networks that require the data to select and serve relevant adverts to you and others. We do not disclose information about identifiable individuals to such advertisers, but we may provide them with aggregate information about our users in order to target a specific audience;
• analytics and search engine providers that assist us in the improvement and optimisation of our site.
We will only disclose your personal information to third parties:
• In the event that we sell or buy any business or assets, in which case we will disclose your personal data to the prospective seller or buyer of such business or assets.
• If Riga Beer Bike or substantially all of its assets are acquired by a third party, in which case personal data held by it about its customers will be one of the transferred assets.
• If we are under a duty to disclose or share your personal data in order to comply with any legal obligation, or in order to enforce or apply our Terms & Conditions and other agreements; or to protect the rights, property, or safety of Riga Beer Bike, our customers, staff, or others. This includes exchanging information with other companies and organisations for the purposes of fraud protection and credit risk reduction.
WHERE WE STORE YOUR PERSONAL DATA
All information you provide to us is stored on our secure servers. Any payment transactions will be encrypted using Secure Sockets Layer (SSL) technology. Where we have given you, or where you have chosen, a password which enables you to access certain parts of our site, you are responsible for keeping this password confidential. We ask you not to share a password with anyone.
Unfortunately, the transmission of information via the internet is not completely secure. Although we will do our best to protect your personal data, we cannot guarantee the security of your data transmitted to our site; any transmission is at your own risk. Once we have received your information, we will use strict procedures and security features to try to prevent unauthorised access.
In the rare and unlikely circumstance that we need to transfer your data outside of the EEA, or to an international organisation, to comply with our legal or contractual requirements, we have in place safeguards to ensure the security of your data.
YOUR RIGHTS
Under the Regulation you have multiple rights in relation to your personal data, including:
• the right to ask us not to process your personal data for marketing purposes. We will inform you before collecting your data if we intend to use your data for such purposes or if we intend to disclose your information to any third party for such purposes. You can exercise your right to prevent such processing by checking certain boxes on the forms we use to collect your data, or by updating your preferences at any time by contacting us in the ways outlined in the Contact section below.
• the right to request the rectification of any errors in the data we are holding about you. You can exercise this right at any time by contacting us in the ways outlined in the Contact section below and we will endeavour to rectify any errors as quickly as possible.
• the right to access information held about you, by way of a Subject Access Request (SAR). SARs should be submitted by post, to the address detailed in the Contact section below. SARs will be processed free of charge in accordance with the timeframe laid out by the Regulation, this being within one month of receipt for standard requests and within two months of receipt for repeated or complex requests.
Note that our site may, from time to time, contain links to and from the websites of our partner networks, advertisers and affiliates. If you follow a link to any of these websites, please note that these websites have their own Privacy Policies and that we do not accept any responsibility or liability for these policies. Please check these policies before you submit any personal data to these websites.
CHANGES TO OUR PRIVACY NOTICE
Any changes we make to our Privacy Notice in the future will be posted on this page and, where appropriate, notified to you by e-mail. Please check back frequently to see any updates or changes to our Privacy Notice.
CONTACT
Questions, comments and requests regarding this Privacy Notice are welcomed and should be addressed to us as follows:
• By email to info@ rigabeerbike.eu
• By calling +371 6616 3448 (option 2) and requesting to speak to a member of our Operations Team